Both counts still on the table
The market pulled back today, alleviating some of the overbought technicals that developed last week. Following the same counts that we were watching last week, this current pullback can count as either the start of a c-wave back down to the June low under the blue count to complete a larger wave 2 flat, or as wave iv of the red count where wave 2 has already completed.
If price can hold today's low and rallies back above last week's high as red wave v, it would place evidence firmly in favor of wave 2 already being complete, and we can look for a long entry during the next pullback as wave ii of 3.
Otherwise, if price breaks below 2073 SPX in impulsive fashion, it would support the blue count and a c-wave back down the June low in progress for a larger wave 2.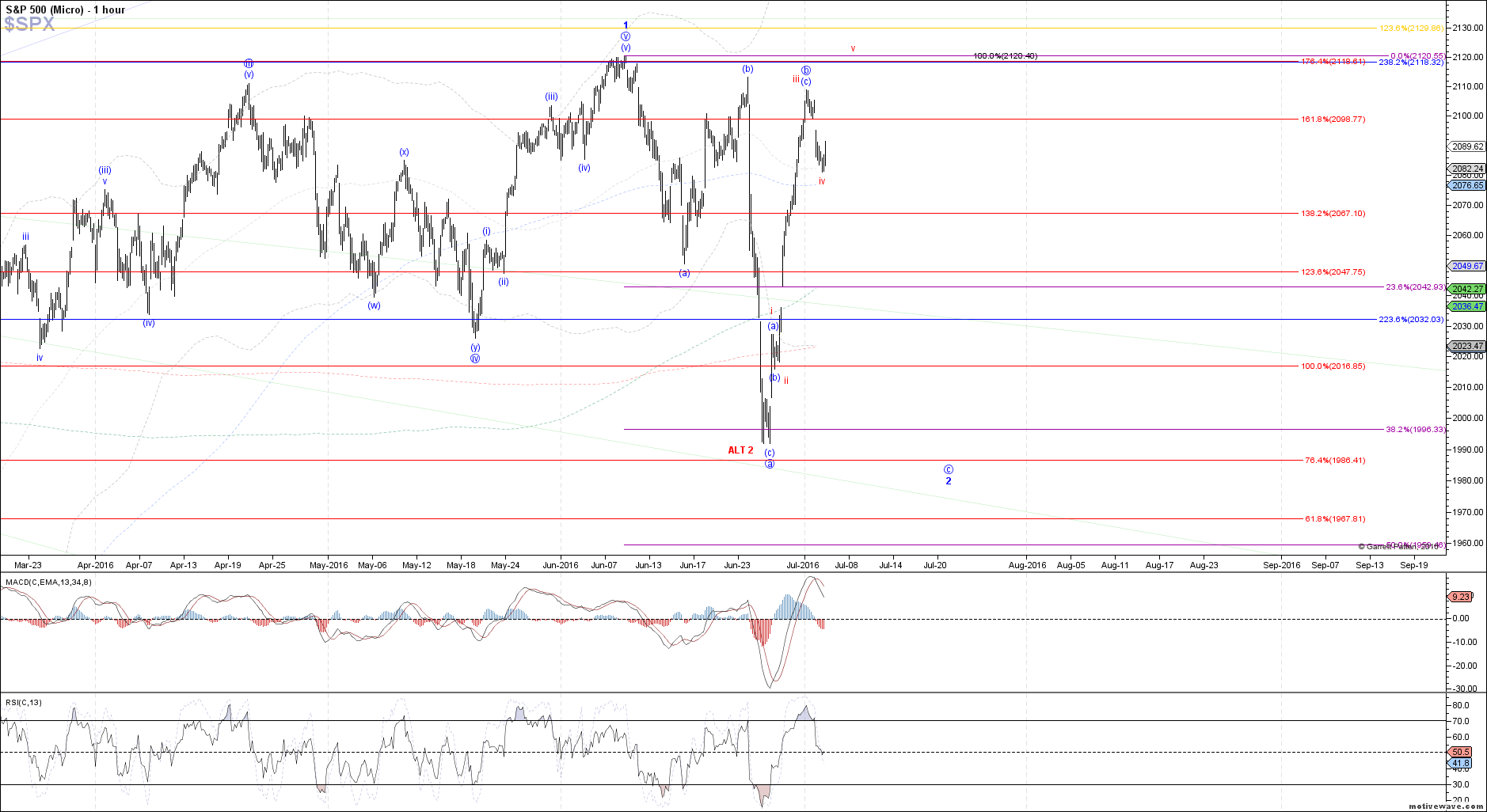 $SPX - Micro - Jul-05 1352 PM (1 hour)