Bears trying to make a statement again
The market continued lower today, so far following the bearish blue path as the start of wave iii of (c). Based on the cash chart, it is possible to get 5 down already from Friday's high as wave 1 of iii, with price now potentially bouncing in wave 2 of iii. If so, then resistance for wave 2 sits between 2162.50 - 2167.50 SPX.
However, looking at the subwaves on the ES chart suggests that one more micro 5th lower would look best as 5 down from Friday's high, but it may do so overnight and bottom before the open.
Either way, as long as we are below 2167.50 SPX, the blue count will remain favored, which should take us down to ~2122 SPX next as wave 3 of iii once wave 2 of iii completes. Above 2167.50 SPX and we can start considering the bullish leading diagonal in red again.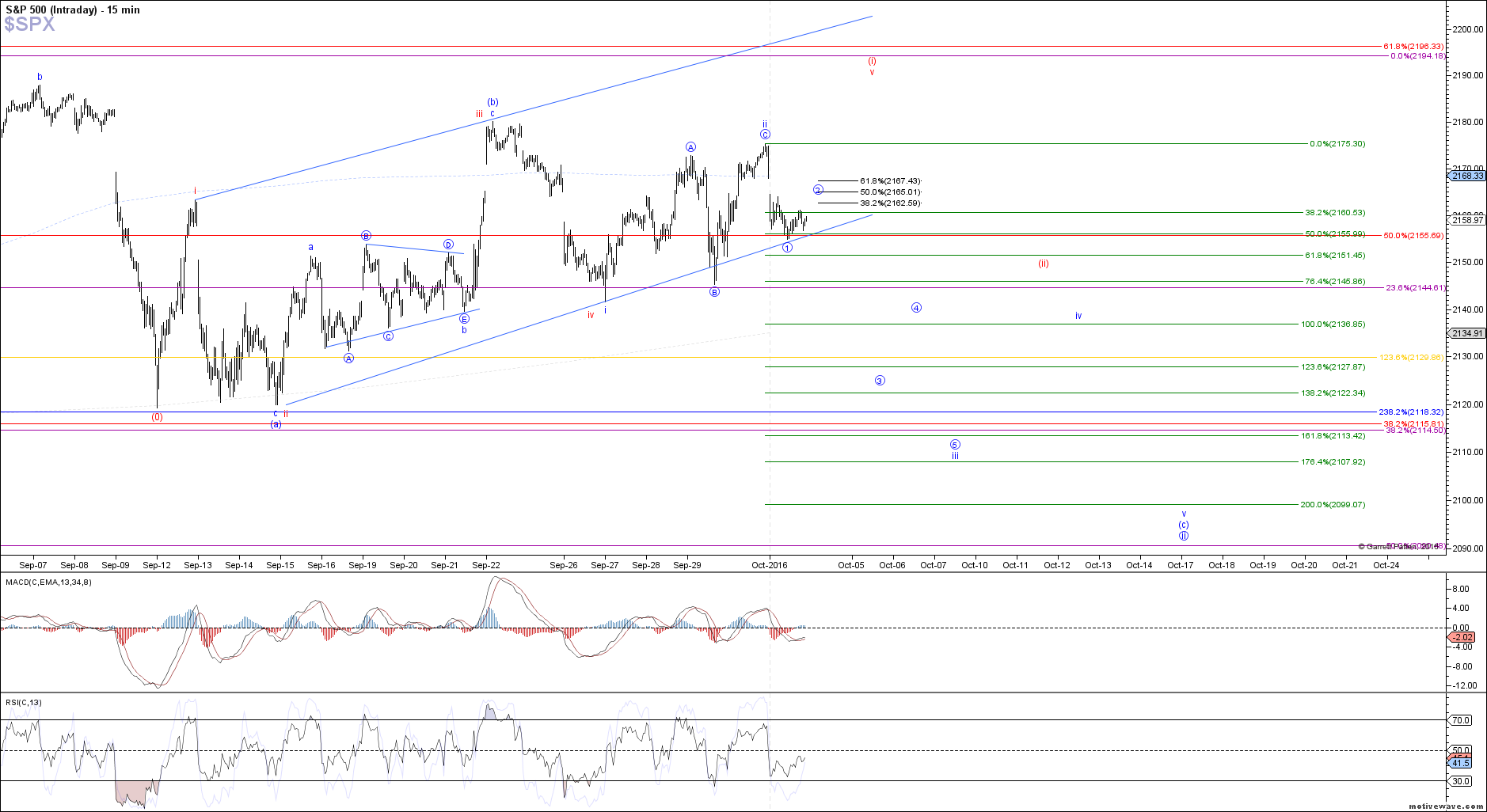 $SPX - Intraday - Oct-03 1326 PM (15 min)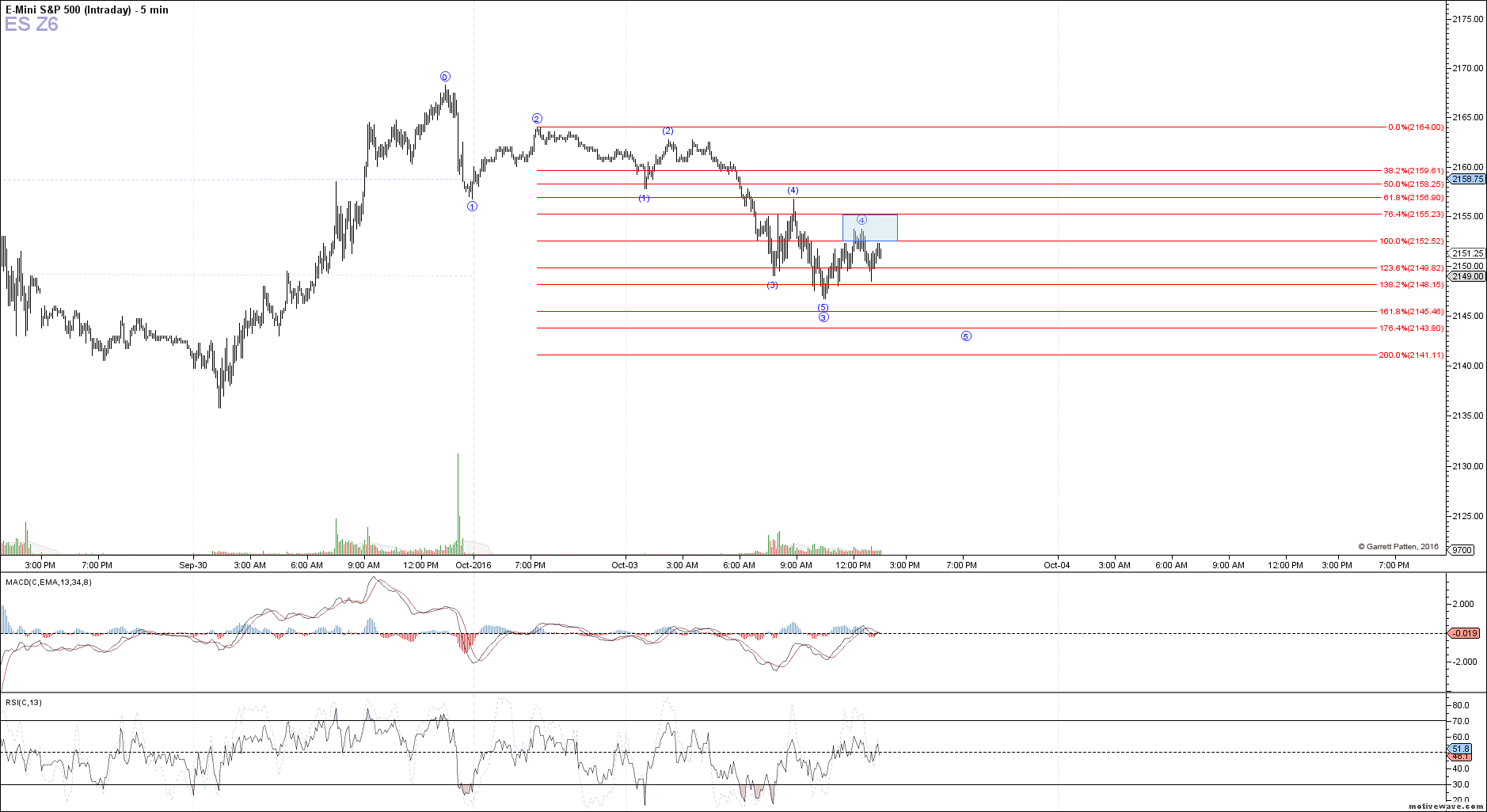 ES Z6 - Intraday - Oct-03 1327 PM (5 min)