Bears getting the job done
The market followed expectations for further downside today, even exceeding standard targets based on the micro count.
Therefore, it is possible that this wave c of 4 down off the high earlier this week is developing in a more accelerated fashion, which I've shown on the chart in blue. Under that path, we have an initial (i)-(ii) i-ii off the high already, and price is already in the heart of wave (iii) with further immediate downside coming tomorrow. The lower price drops, the more likely that path becomes.
However, if enough buyers can step in here to see more of a bounce, the (i)-(ii) start to wave c shown in red is still a very reasonable count, and what fits the RUT chart the best. If playing out though, ideally the low already seen for today holds as the bottom of wave (i) and we bounce tomorrow as wave (ii) with 2708 2738 as target resistance above.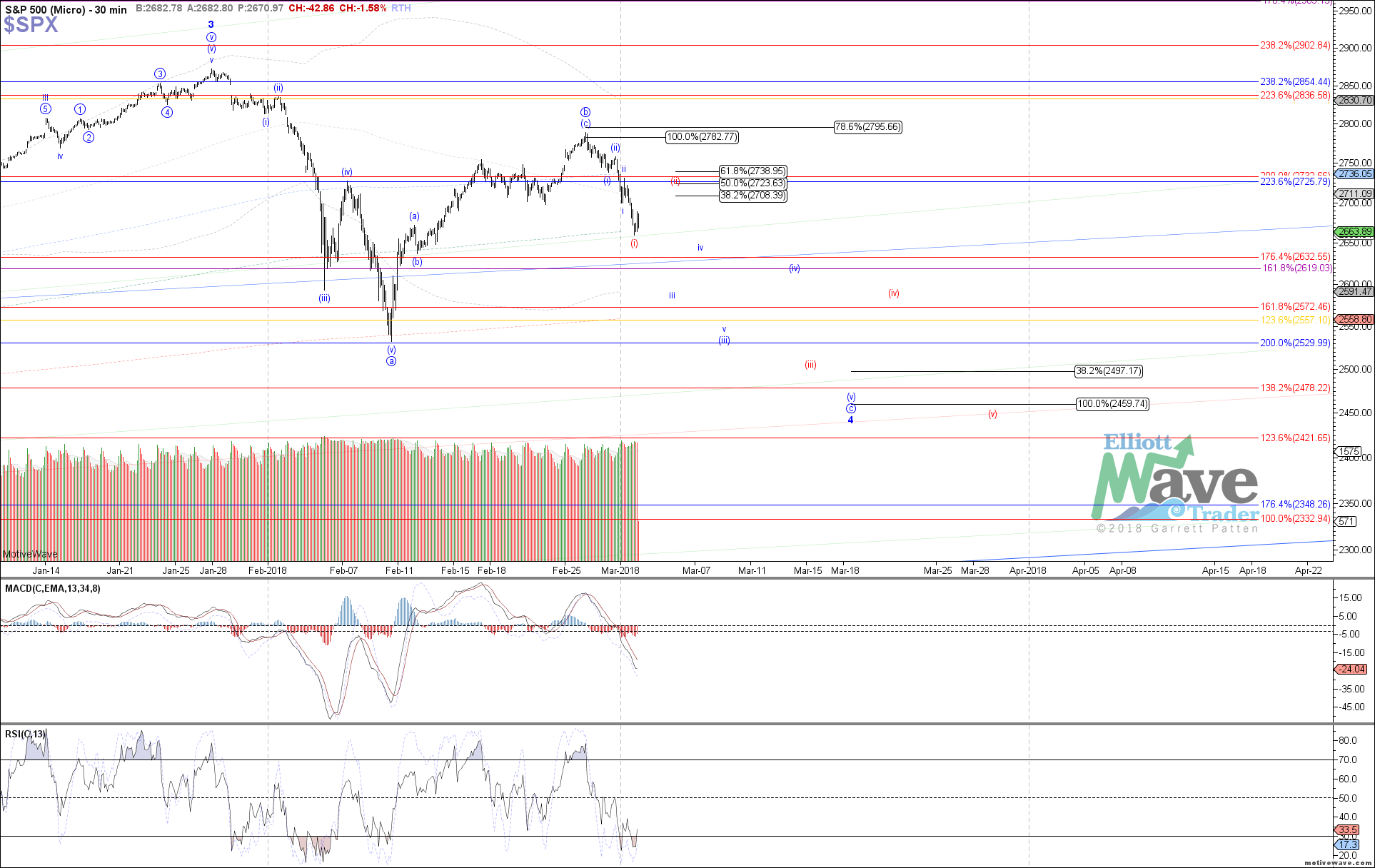 $SPX - Micro - Mar-01 1247 PM (30 min)