Bears On The Rope But Still Have Opportunity To Put Up A Fight
The market traded higher today, exceeding 2982.50 signal resistance cited this morning that opened the door to a retest of Friday's high which followed quickly after. Price is once again pushing our bearish setup to the edge (similar to the move into the September high that held marginally below the July high). As long as price does not exceed the September high, though, the potential i-ii start to a C-wave to the downside remains technically valid.
However, to start looking confidently lower again for immediate downside follow through, we once again need to see some support break. The first level I would like to see breached is 2985, which would be the initial indication of another potential top forming. From there, a break below the pre-market low at 2971 followed by the low earlier this week at 2954 would add further confirmation of a top.
Until then, let's wait for the setup to develop more before getting too aggressive shorting this market. There will still be plenty of downside to take advantage of once we get evidence of a top, rather than trying to top-tick a move that continues to show stubborn strength.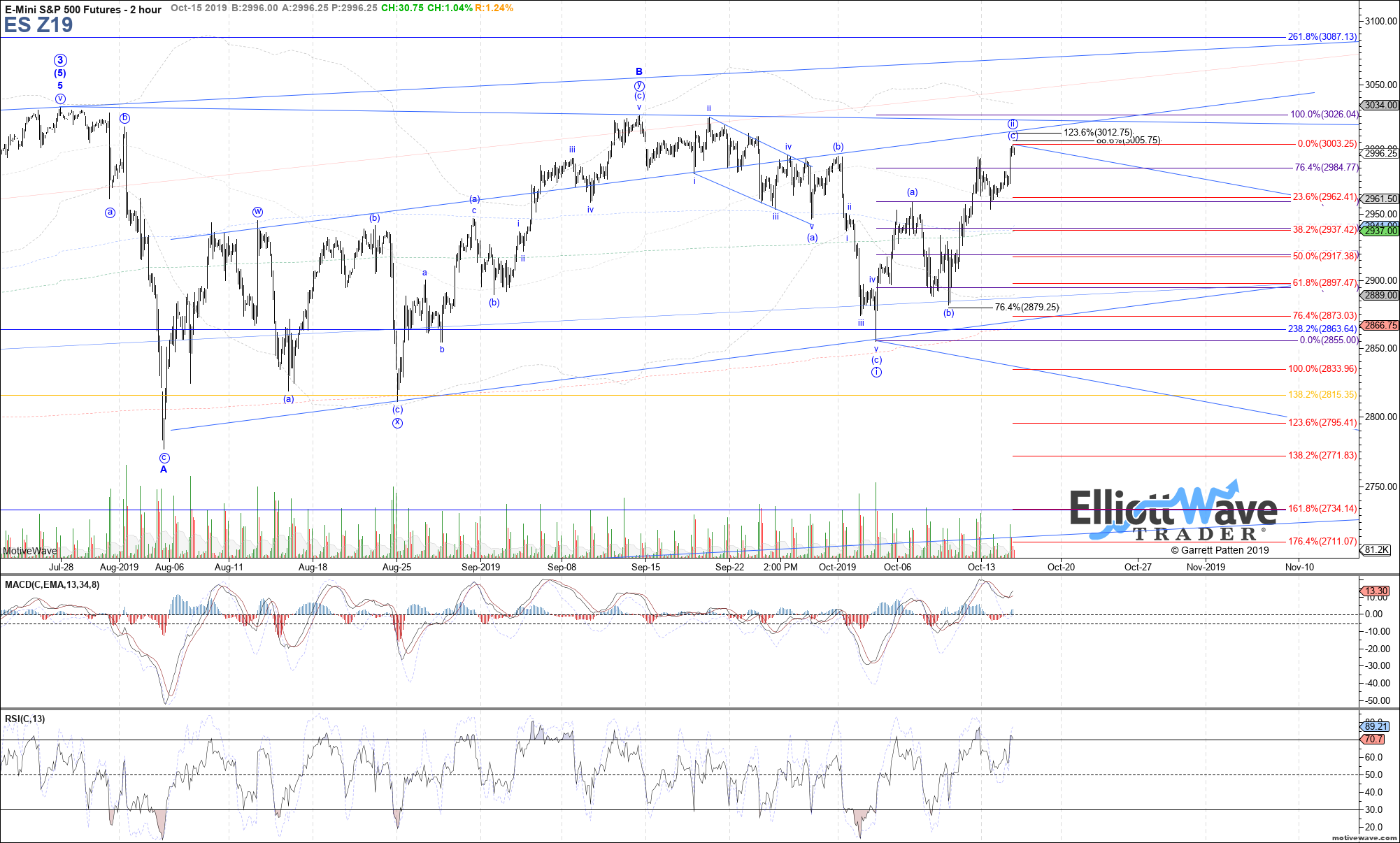 ES Z19 - Primary Analysis - Oct-15 1249 PM (2 hour)