Attempting to follow through lower
The market followed through lower today, for now cooperating with our operative count in blue as the potential start to wave 3 of iii down. So far, price has paused near the lows made last week, so taking out those lows is the next step toward reaching our ~2128 SPX target for blue wave 3 of iii, which would then be followed by another corrective bounce as wave 4 of iii.
Price has come far enough out of the uptrend channel that the bullish alt count as a leading diagonal in red seems much less likely now, but it is difficult for me to come up with a good alternative if we were to see another strong reversal here and fail to follow the blue count. Therefore, I "hope" that we can see follow through lower in the blue count even if it morphs into an ending diagonal structure instead of a standard impulse, but "hope" should never be used as a trading strategy so please have reasonable stops in place if short.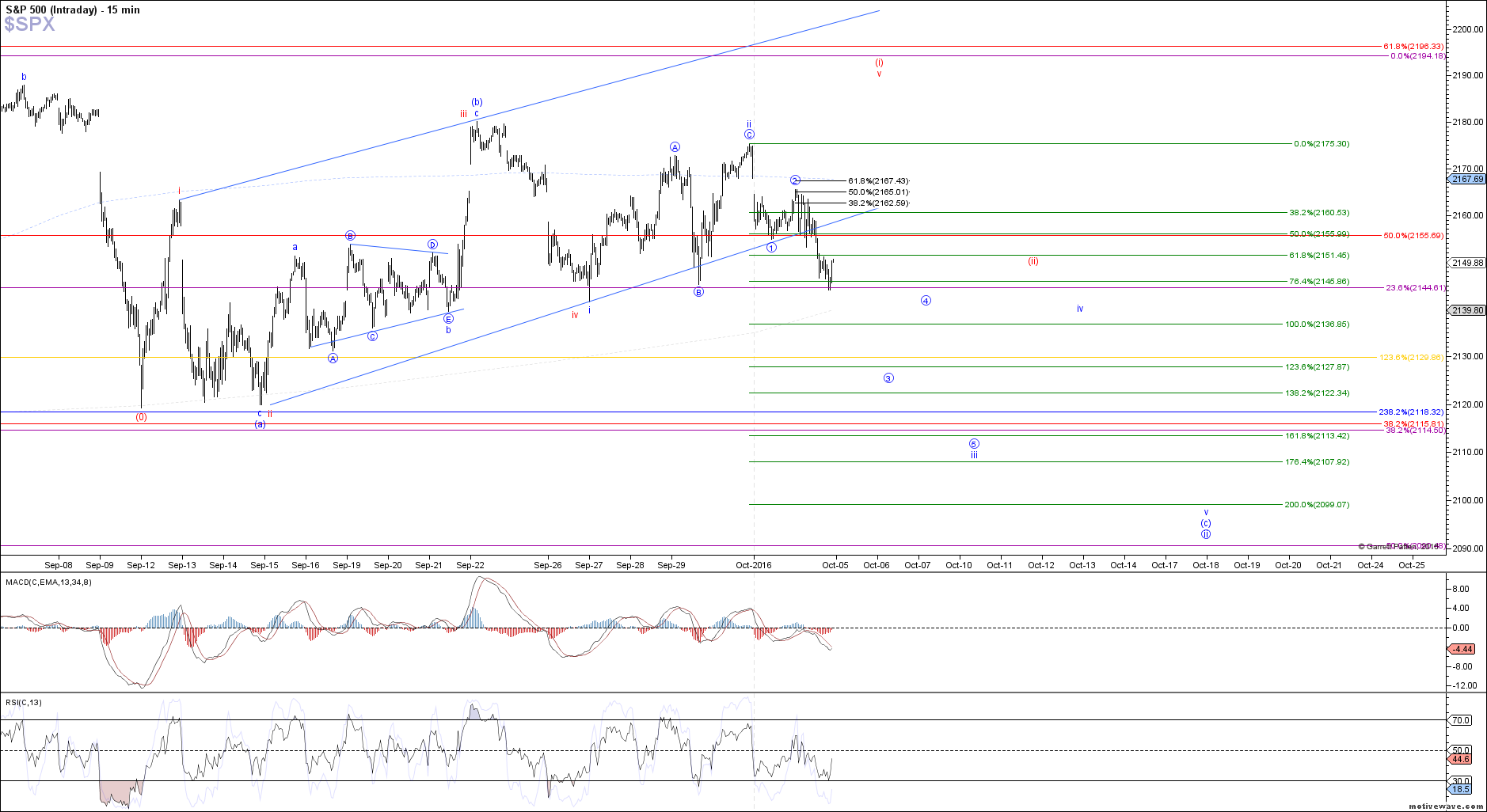 $SPX - Intraday - Oct-04 1331 PM (15 min)