Approaching target - Market Analysis for Jun 6th, 2016
The SPX continued to grind higher today, following the red count as wave (v) of v currently in progress off Friday's low. Price is now a stone's throw away from the lower end of the target region at 2118 SPX, and with the upper end of the target region all the way at 2151 SPX, there is still room for more near-term upside.
However, do keep the bigger picture in mind, since regardless of how you count this 5 up off the May low, a pullback of some sort should follow, even if that pullback holds above the May low in the most bullish of counts. Therefore, don't become too complacent at this stage of the pattern, since odds are high that we will see some volatility return to the market in the not-so-distant future.
A break below 2101 SPX is now needed as an initial signal of a top forming, but overall a break below Friday's low is needed for confirmation.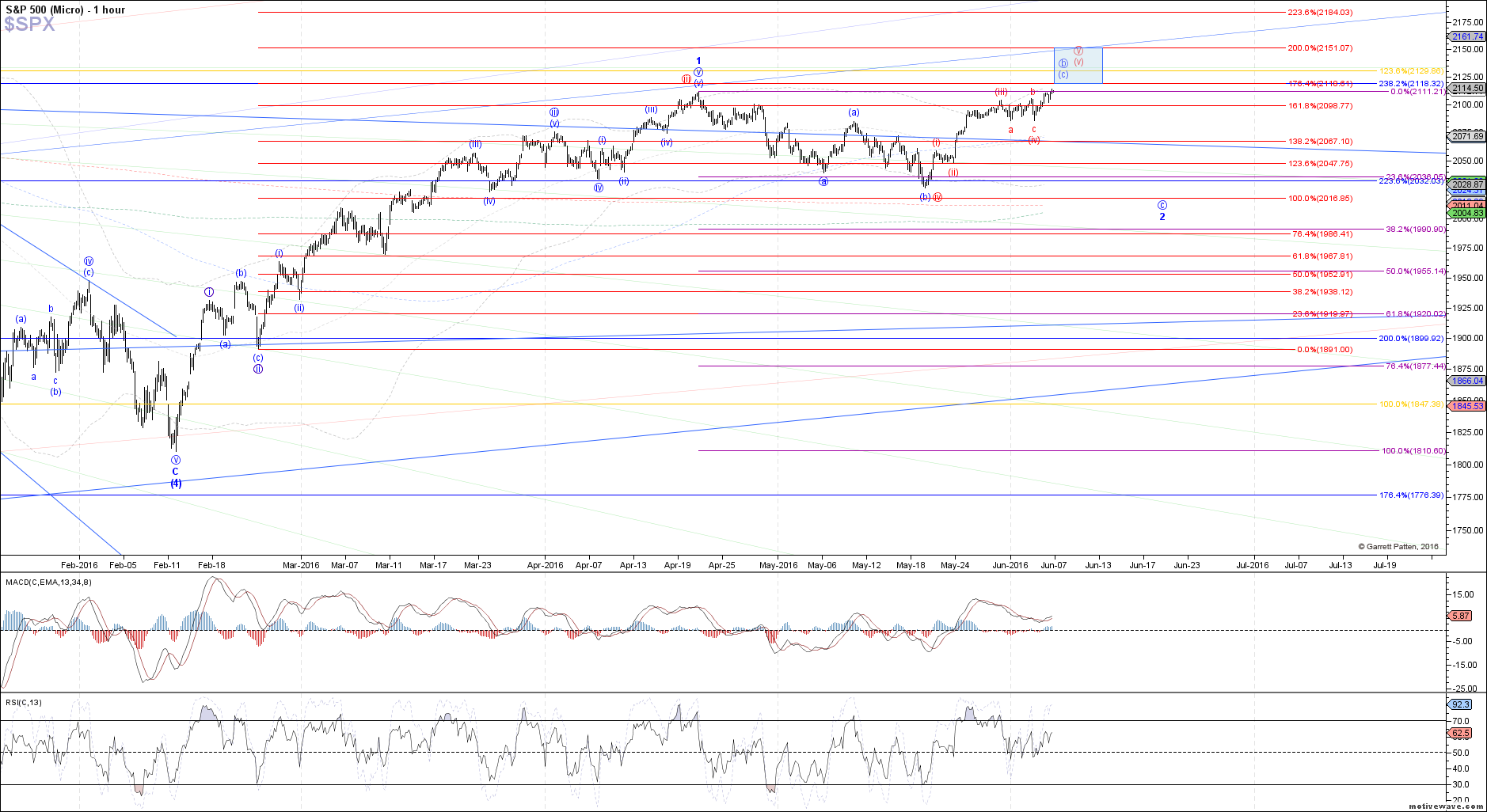 $SPX - Micro - Jun-06 1339 PM (1 hour)