5 Waves Up - Market Analysis for Oct 5th, 2022
The market started off initially lower after the open this morning, but found support in the standard retrace range for the 4th wave of an impulse on the SPX chart. With price turning up from that support and trending higher into the close, price has now made another new high on the week above yesterday's high.
Therefore, we have what looks like a convincing 5 waves up from last week's low, as what should be an a-wave at a minimum shown in blue, and potentially as wave i if more sustainably bullish shown in red. Assuming 5 up nearing completion, price should still get another near-term consolidation as blue wave b or red wave ii next, for which we will use the standard .382 - .618 retrace as target support (need a local top before calculating those levels).
Assuming retrace support holds, the expectation will be for at least a measured move c-wave up to follow in the blue count, taking price into the next retrace resistance range between 3937 - 4025.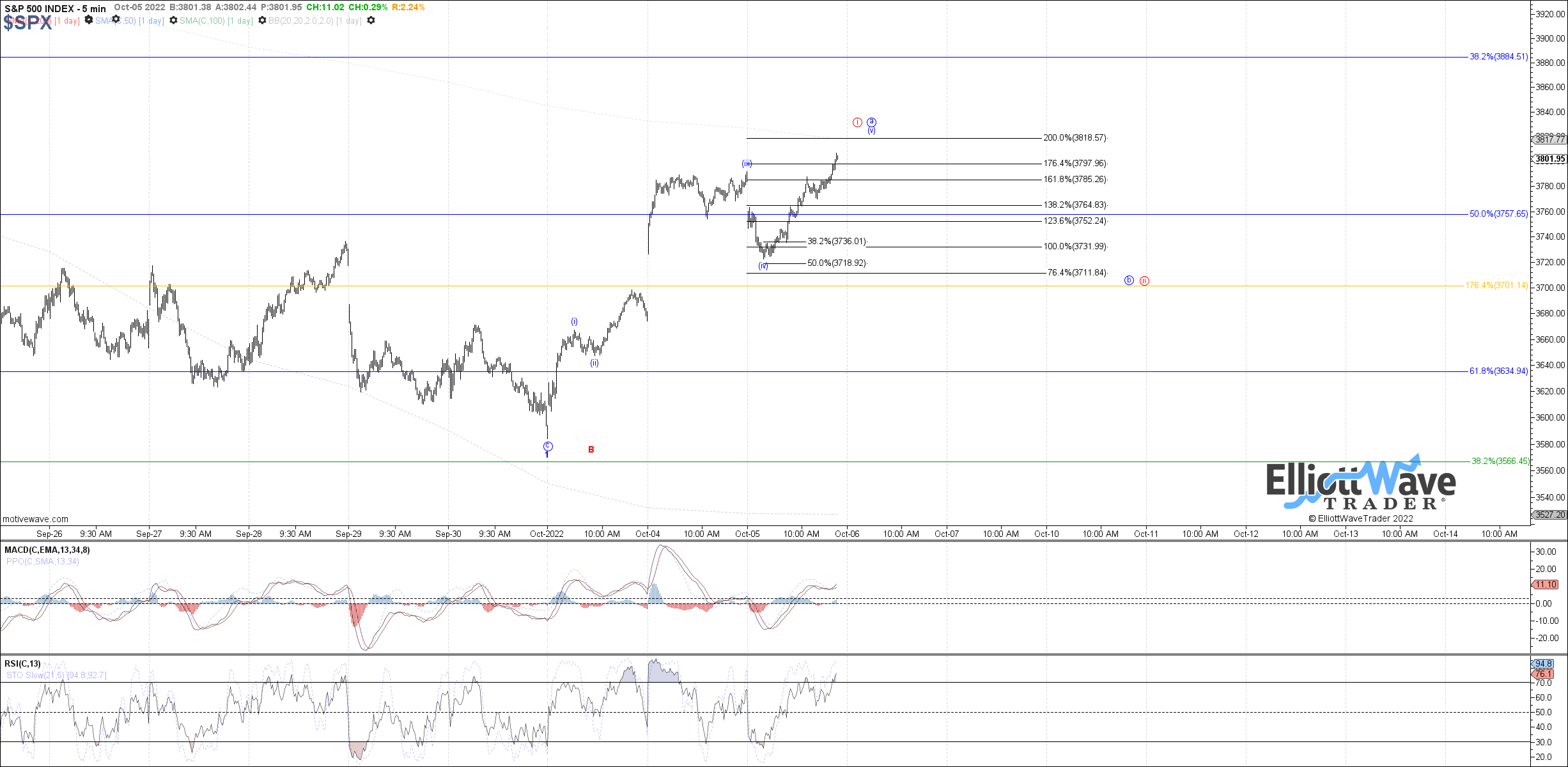 $SPX - Intraday - Oct-05 1223 PM (5 min)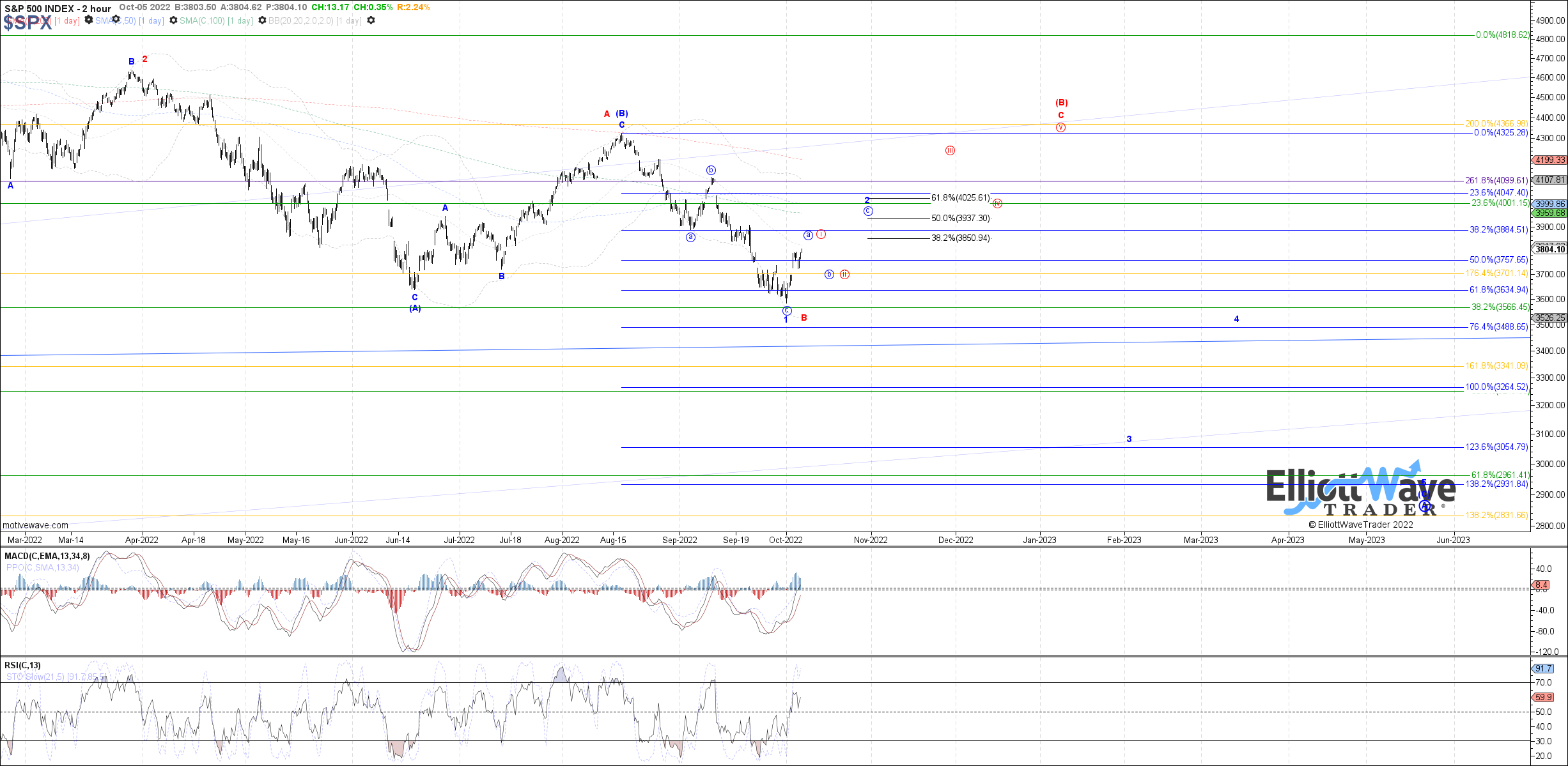 $SPX - Micro - Oct-05 1221 PM (2 hour)