4th wave still in progress
Today's bounce off the low in ES is a clear 3 wave structure so far, with price remaining below the 2028.25 - 2037.50 resistance region cited.
Therefore, while there is still room for a little higher near-term on Sunday night or Monday morning, the assumption remains that we are in a b-wave bounce of either wave (iv) of iii in the standard impulse red count or wave iv of the leading diagonal blue count.
This structure sets up a c-wave down into either 1995 ES early next week to complete red wave (iv) or 1979 - 1963 ES as blue wave iv. Above 2037.50 would be the first indication that price potentially completed all of a 4th wave, and is heading directly to a new high again.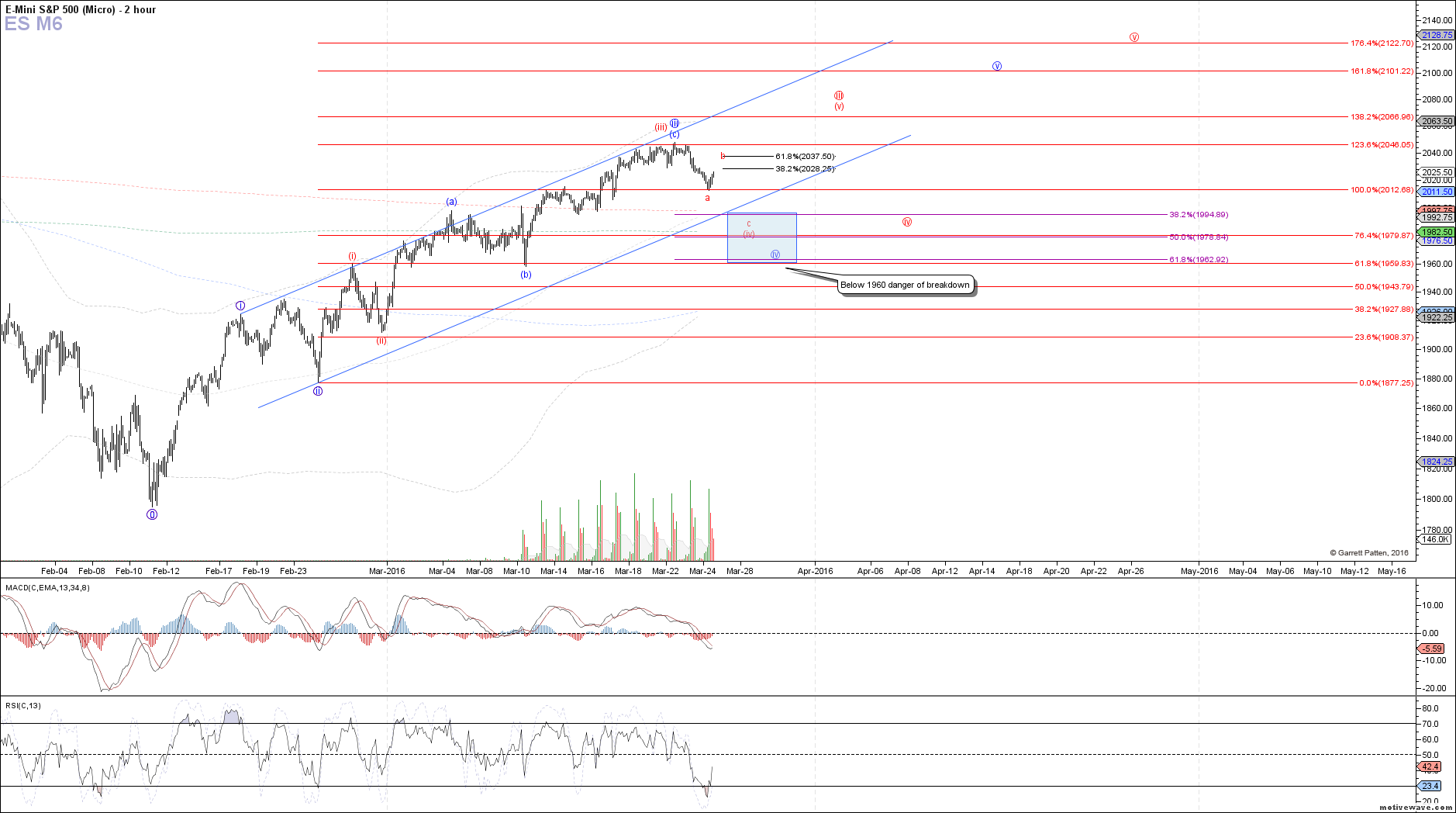 ES M6 - Micro - Mar-24 1352 PM (2 hour)