You'll Receive ...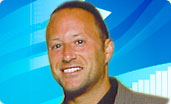 Live Elliott Wave Market Analysis ... Pre-market, intraday, and expanded nightly and weekend analysis by Avi Gilburt on the emini S&P 500, precious metals, oil, the USD, and occasional sector ETFs.
Interactive Trading Room ... Our "blog"-style Trading Room enables you to post comments and questions alongside Avi's posts, receiving his input while interacting with other members throughout the trading day. Includes customizable sound, display and email alerting options.
Elliott Wave Education for Beginners ... Our NEW "Beginner's Blog" provides all members the ability to ask the most basic questions on understanding charts and any aspect of our service, led by contributing analyst Steve Gilewski. Includes a live Webinar EACH session!
"Stock Waves" ... Elliott Wave analysis on and discussion of individual stocks, including Watchlist Alerts with suggested trading levels, plus a Weekly Recap with charts and text detailing the wave counts and progress of each stock! Led by contributing analyst Zac Mannes.
"World Markets" ... Elliott Wave analysis on and discussion of 9 international indices, led by contributing analyst Garrett Patten. Covers the FTSE100, DAX, Euro STOXX 50, Nikkei, Hang Seng, India's Nifty 50, Mexico's IPC Index, Brazil's Bovespa and Australia's ASX 200.
NEW: "Options with Xenia" ... Trade set-ups and entry/exit alerts for swing-trading options, plus education in how to trade options, led by our contributing analyst Xenia Taoubina. Includes continuous follow-up on the trades, with tracking in a model portfolio.
No credit card required for free trial sign-up. Rates are $99.95/month thereafter ($275 if paying quarterly, $525 semi-annual, $1000 annual).