Market Analysis for May 19th, 2018
One more chart before I head to bed. I was looking across exchanges and am moving away from my diagonal count in STEEM to an impulse. My feed doesn't look like it but it works well on Binance and Polo. Bittrex is putting the slip into my feed. This ups targets slightly and has confluence with the daily count BOOM. And we appear to be on the breakout path now.
Note I have to take my son to an early game about 90 min. away so It will be a long day. I'll check in late tomorrow.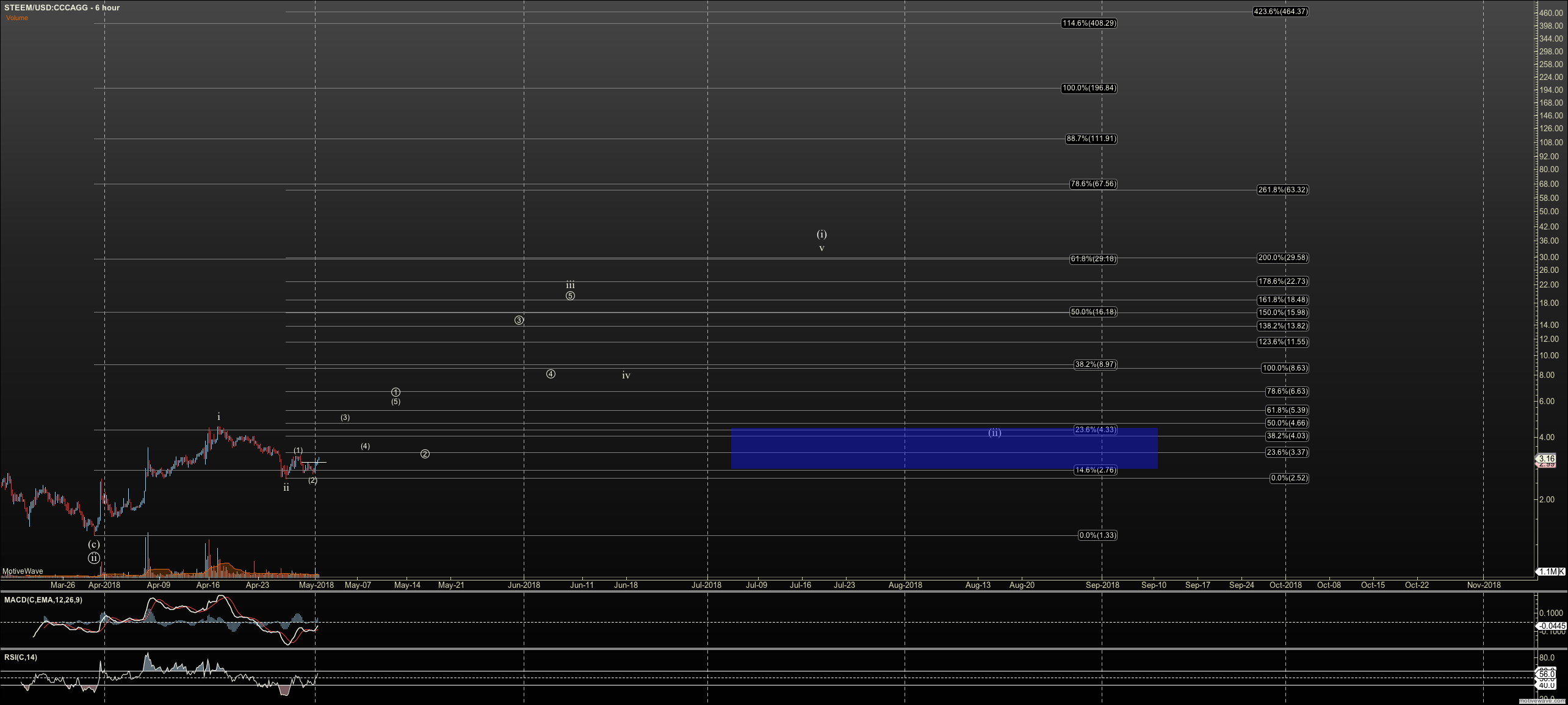 STEEMUSD - Primary Analysis - May-18 2233 PM (6 hour)