While the market continues to make higher highs, it certainly "feels" like it is running out of steam. But, I think that is simply because we have several 4's and 5's in the current move up off last week's low to complete. That usually makes the market feel like its "struggling."
But, nothing much has really changed in my bigger perspective. While we have likely come one more wave degree closer to completing the current rally, as long as we remain over the 2170ES level, I think we will see one, and maybe even two more higher highs before this rally off last week's low completes.
In the bigger picture, I will not be able to view us as entering the larger correction I want to see until we break below the blue count support box noted on my 60 minute chart. Until such time, I would caution anyone who is thinking about getting aggressively bearish. But, should we see a break down below that region, then it likely opens the door for what may be a deep retracement in wave ii of (3).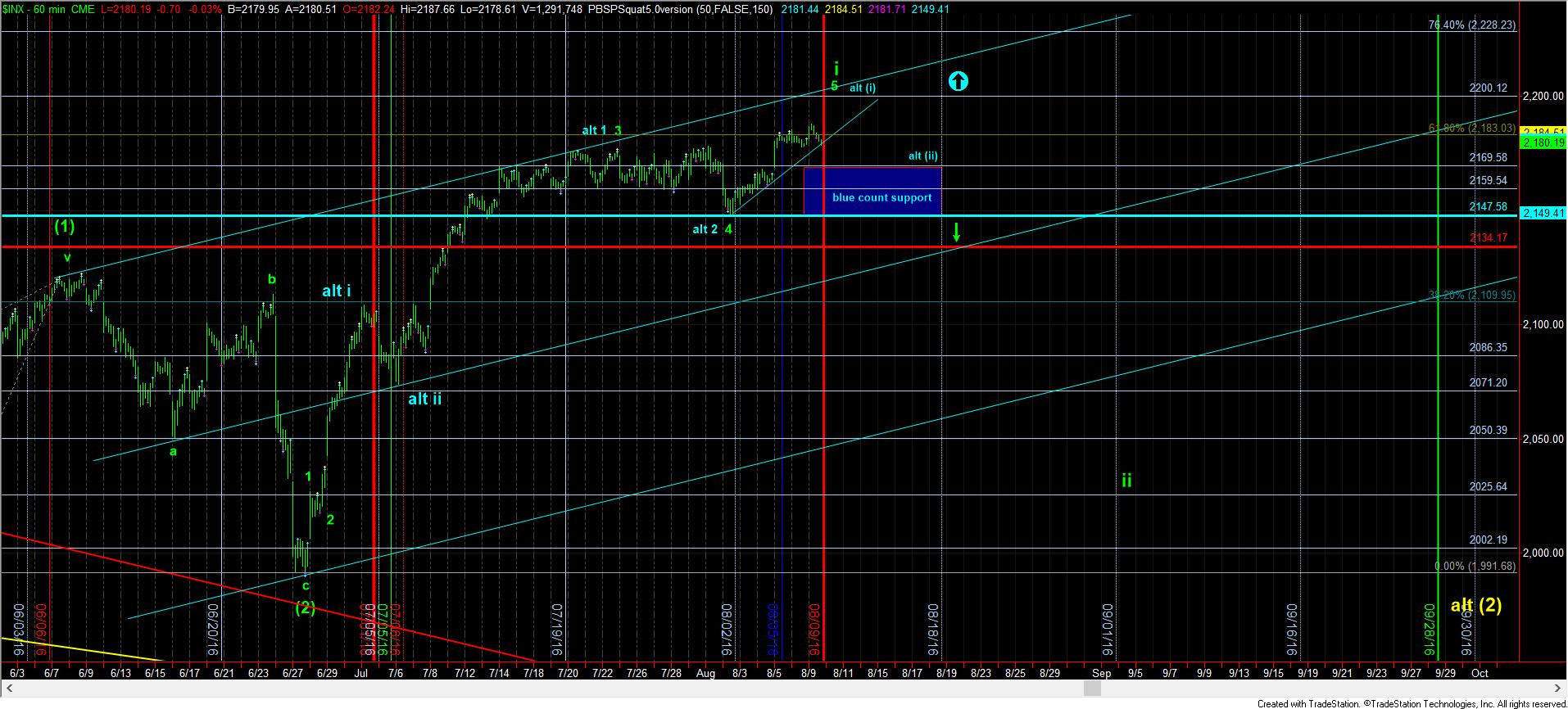 1turnchart