Quick Lunch Update - Market Analysis for May 11th, 2022
With the market making a lower low today, the overlap has become quite obvious. So, either we have a 4th wave triangle, pointing us to a nominal lower low or we have a leading diagonal (i)(ii) off the low today, which marked our final low.
I really cannot tell which is more likely here due to the overlap.
But, when I look at the 60-minute SPX chart, and the positive divergences that are continuing through this entire correction, along with the MACD turning up again providing yet another positive divergence, it NORMALLY points to imminent bottoming, whether we get that lower low or not.
Clearly, we need to take out yesterday's high to even begin to consider the bottom has been struck.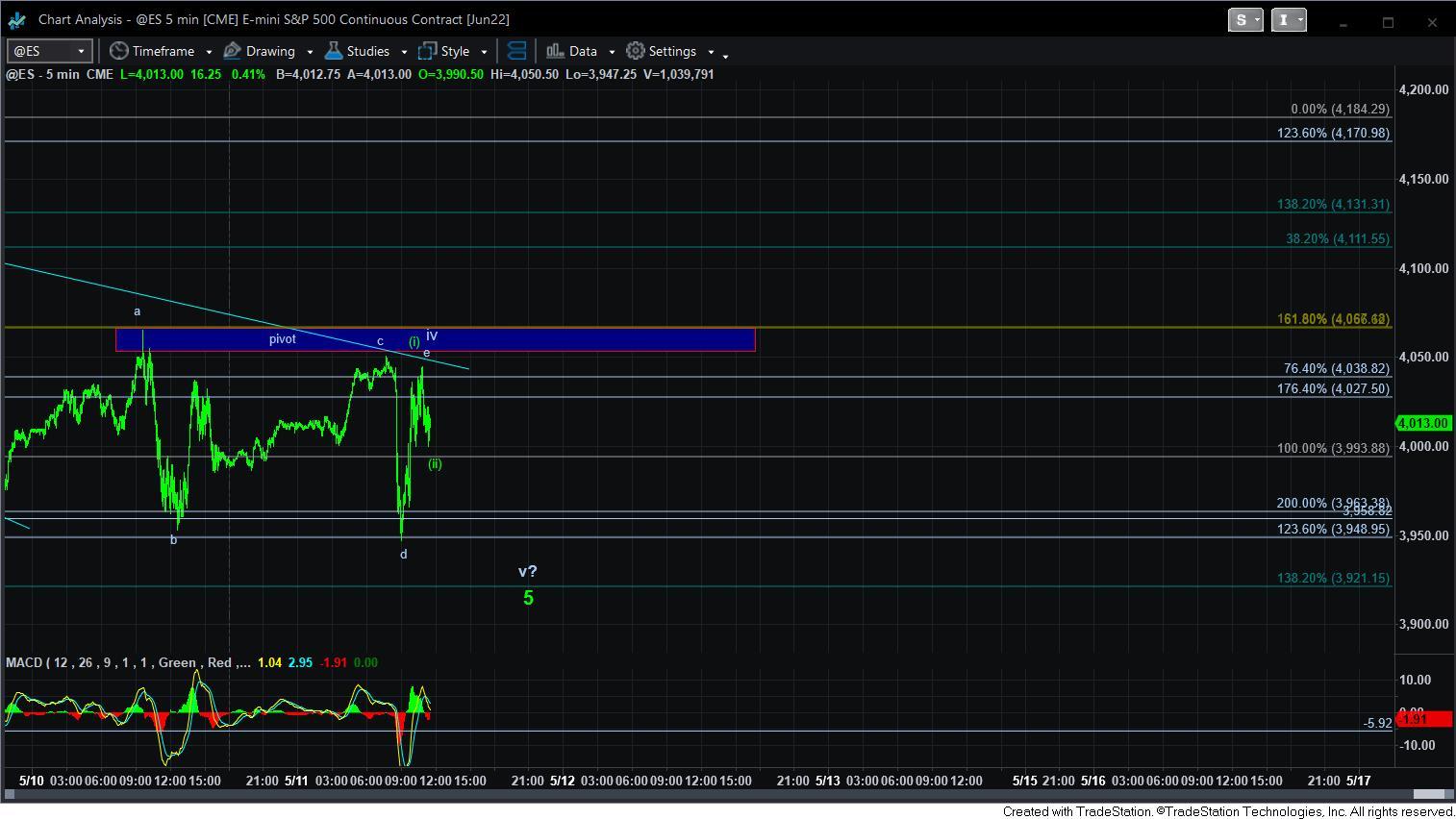 5minES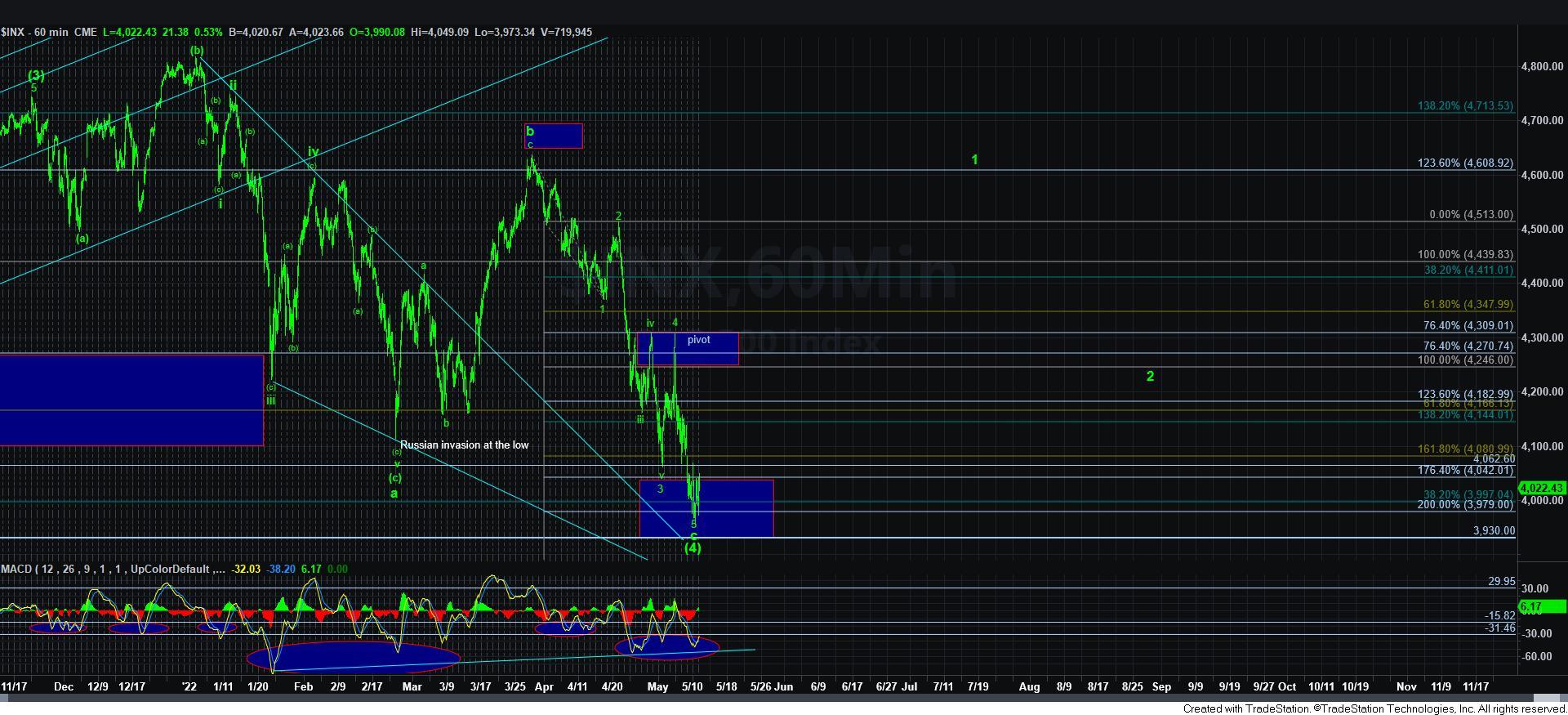 60minSPX