Morning Update - Market Analysis for May 13th, 2022
The market has now rallied as we expected off the 3860SPX support. We are now in our pivot/Danger Zone.
What is most interesting at this time, is that the RTY has a solid potential to complete 5-waves up off its recent low. If it is able to accomplish this, then we have an initial indication of a bottom having been potentially struck. Moreover, if the SPX is able to break out strongly through its pivot, we have a secondary signal for a bottom being potentially struck.
Should we break out, I will be keeping BOTH the green and yellow counts on the chart going forward. It will be more academic than anything else. For if we do get that rally to 5500 region, then I will be personally going predominantly to cash at that time and and waiting to see how the market drops back down thereafter before I make any further decisions.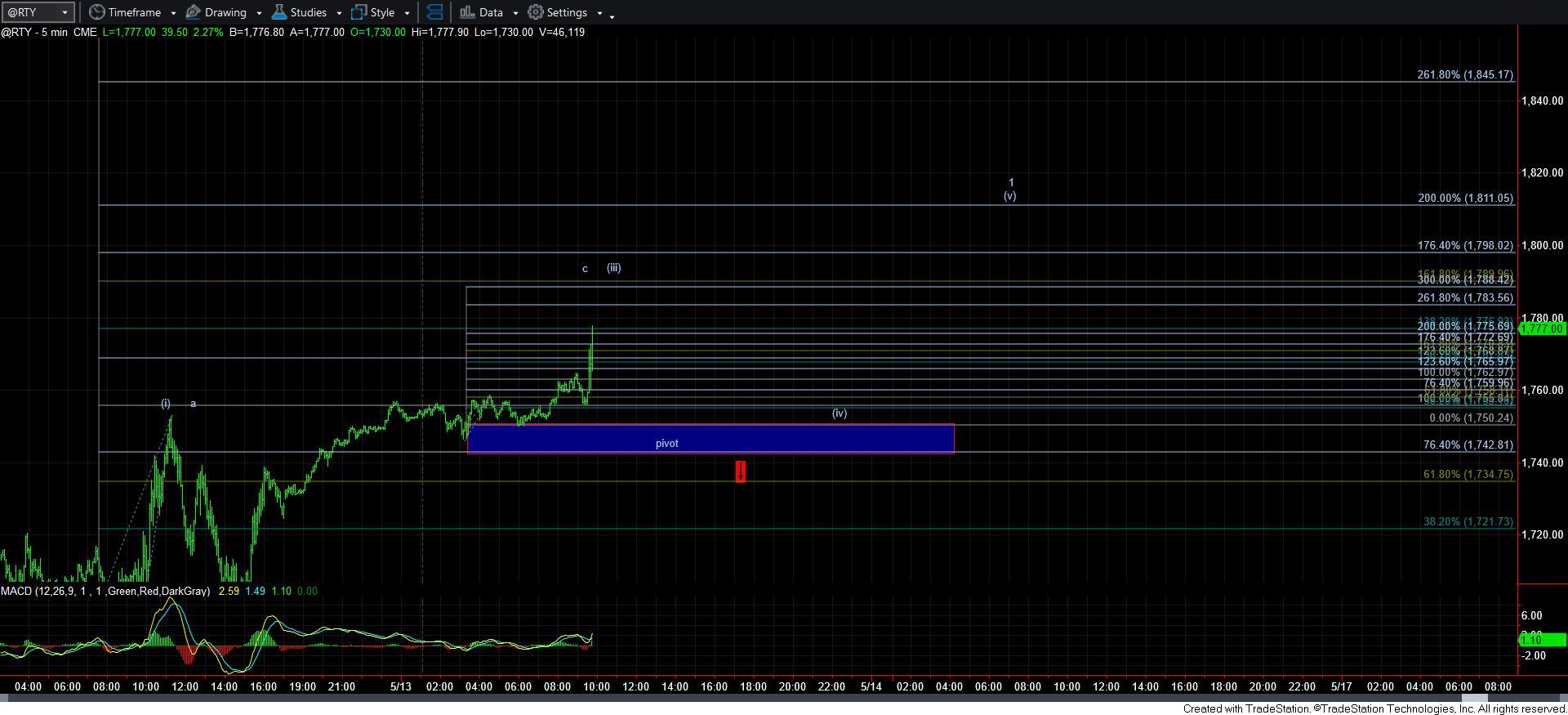 5minRTY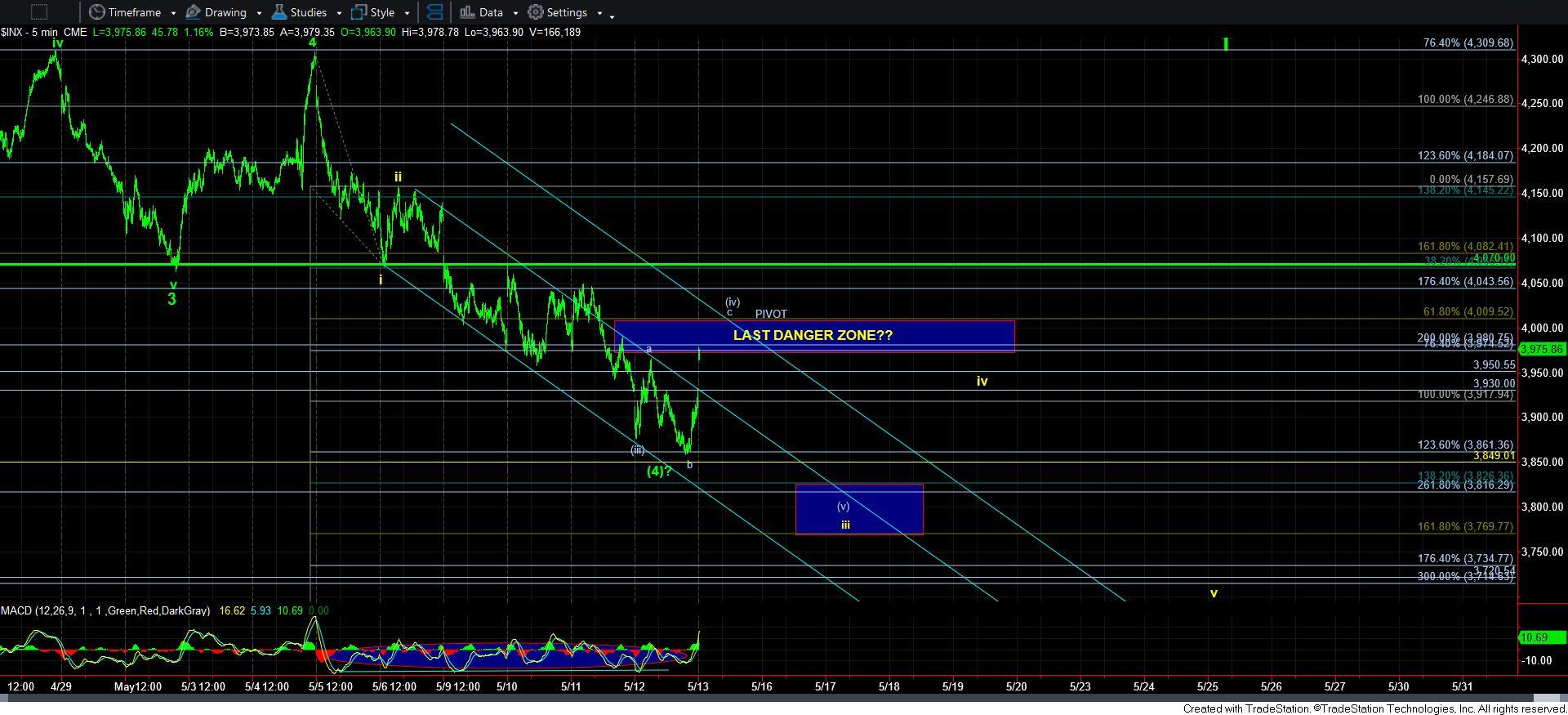 5minSPX