About ElliottWaveTrader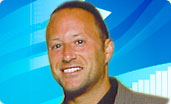 ElliottWaveTrader.net provides daily and intraday market analysis based on Elliott Wave principle. The site benefits traders looking to anticipate the direction of stock market indices, particularly the emini S&P 500, along with commodities and stocks over a 1-day to several-week period.
The site features the analysis of Avi Gilburt, who emphasizes a comprehensive reading of charts and wave counts that is free of personal bias or predisposition. Gilburt is a lawyer and accountant by training, and also managing member of Gilburt Financial Services, LLC, which provides financial markets analysis and consulting. His Elliott Wave analysis appears frequently on sites such as TheStreet.com, MarketWatch, and SeekingAlpha, where he is a certified contributor, and TheTechTrader.com with Harry Boxer, who calls Gilburt "the best Elliott Wave analyst I've seen!"
ElliottWaveTrader.net's analysis begins the evening prior to each day's session, with a detailed report on the emini S&P 500 futures from several different timeframes. Reports are posted to the member section of the site, as well as delivered by email. Follow-up analysis takes place the following morning, about a half hour prior to market open, where the overnight action on the emini S&P provides additional direction.
Throughout the day, Gilburt continues to post analysis where he sees fit and also responds to member questions and comments that appear alongside his posts in the blog-style (and auto-updating) member area. On weekends, Gilburt provides additional analysis on key markets in play, such as gold and silver and the U.S. dollar.
Traders are invited to try our service free for 15 days without a credit card. During the trial, you will be prompted to add your billing information. At the end of the trial billing begins at the regular rate of $99.95/month. If interested in a longer-term subscription ($275 quarter, $525 semi-annual, $1000 annual), please contact us.